Orientation and Scholarship for Exchange Students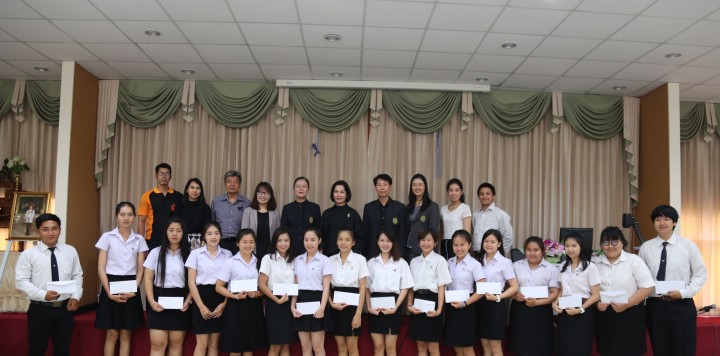 CMRU provides orientation and scholarship to exchange students
Asst. Prof. Pornpimon Wongsuk, Acting President, presided over the orientation meeting and scholarship provision ceremony to 72 CMRU exchange students on 3 August 2016 at CMRU Wiang Bua campus. Asst. Prof. Dr.Pathamarat Nakanitanon, Vice President, Dr. Paweena Kosito, Director of International Affairs Office, administrators and lecturers from CMRU International College provided advice regarding studying abroad to the students. The exchage students will study at universities in various countries: 60 students in China, 5 in Japan, 5 in Philippines and Indonesia, and 2 in Korea.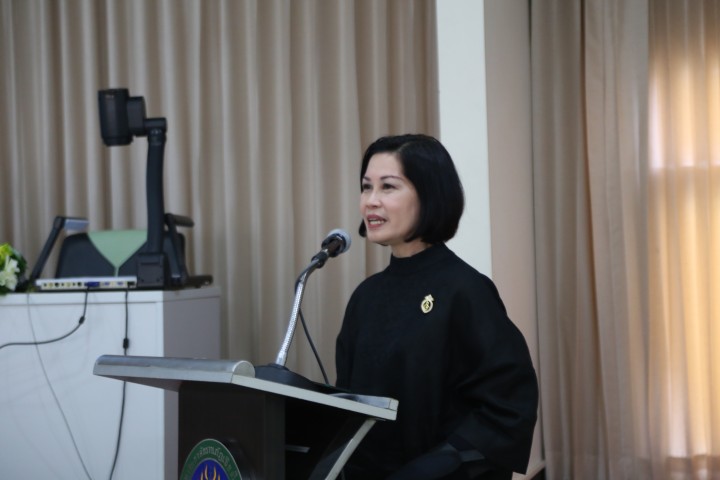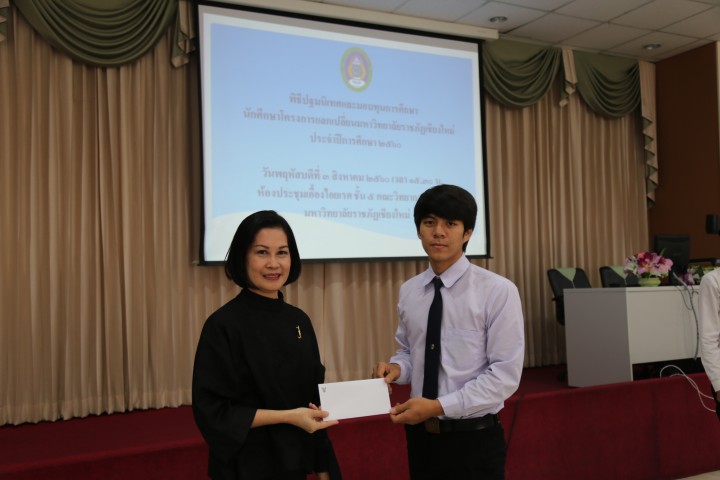 มหาวิทยาลัยราชภัฏ, ราชภัฏ, ราชภัฏเชียงใหม่, มหาวิทยาลัยราชภัฏเชียงใหม่, เชียงใหม่, ราชภัฏภาคเหนือ, วค, Rajabhat, Chiangmai, Rajabhat University, cmru, Chiangmai Rajabhat University